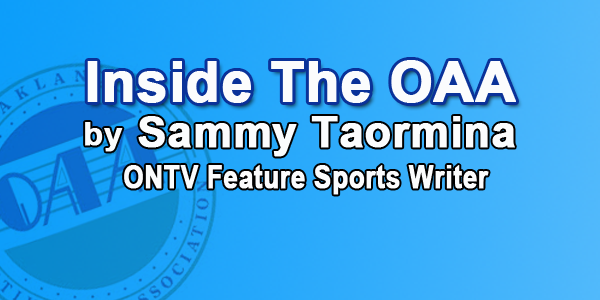 By Sammy Taormina

Friday night was a reflection point that I thought I would never go back too.
As watching the Oxford student section, players, and administration celebrate with the Double O Trophy I watched in pure disgust, the embarrassed, and humiliated.
A lot of Dragons are basically feeling the same way as I am.
The Lake Orion Dragons football program has clearly hit rock bottom.
What has happened, what's changed with this program??? This program has only beaten Clarkston once since 2010 and hasn't beaten West Bloomfield since 2014 and has three losses to Oxford since the rivalry came back in 2010.
This didn't happen overnight.
From 2000-2013 this program was 113-35 with each team from that era making the playoffs along with a State Championship, two State Final appearances, and three State semifinal appearances.
Since the 2014 season they are 34-34 with four playoff appearances but haven't made it past the district final.
What changed???
There was a culture change which featured compliancy and entitlement.
The Dragon teams I was on (2004-2005) and a part of especially from 2000-2013 was clearly "Orion Tough." They had the mental, physical, and emotional wellbeing. They took names and blew people out. They knew losing was not tolerable or even acceptable.
The 2003 team was very talented and had to overcome adversity and they did that.
My senior year in 2005 when we had our fair share of adversity but we got through it. We can say that we were the first and sadly the only class to beat Clarkston twice in one season.
There was the five weeks from hell in 2008 where basically those five weeks where tense dramas from Rochester Adams, Clarkston, Utica Eisenhower, Romeo, and Sterling Heights Stevenson. That team had a freshman quarterback and a young offense that grew along with a pretty stout defense.
The 2010 team overcame a postseason injury and had tense dramas with Utica Eisenhower and Detroit Cass Tech before earning the Division One State title.
The 2012 team featured a very good game manager at quarterback, a few great running backs, a tall wide receiver, a stout offensive line, and a defense. They overcame adversity after losing to Clarkston. They went through Macomb County to get to the State semifinals.
All of those teams from 2000-2013 had team chemistry. Everyone was on the same page. No one was truly a star. It was clearly "The Team, The Team, The Team."
There were a few years from 2017-2019 that it felt like the "Orion Tough" mantra was coming back with John Blackstock taking over the program for Chris Bell whom focused on being the Athletic Director. The 2017 team truly deserved better than their 3-6 record including winning two of the last three games and was a play away from knocking off the state champs. The 2018 team to overcome a lot with tough early season losses to Lapeer and Oxford but they had some monster road wins at Adams, Southfield Arts and Tech, and Monroe to turn their season around get back to the postseason. The 2019 team truly felt "Orion Tough." They had big wins over Lapeer, Adams, Oxford, Southfield Arts and Tech, and beating Clarkston for the first time since 2010. That team had a stout quarterback, running back, strong offensive line, good wide receivers, and a defense.
The 2020 team took a bit of a step back given it was a COVID year. The offense had a ton of struggles and issues which put the defense in really bad situations. Again, the Dragons struggled against the Wolves and Lakers but made the playoffs and fell to a surging Grand Blanc Bobcats team who would also eliminate Clarkston that year as well.
The 2021 team had a lot of questions especially in the secondary. When I mentioned in the OAA Now football preview show I saw some signs of concern. I noticed not every player was attending the team camps, there were struggles to get everyone into the weight room. Players were going to college camps to get looks and exposure, I started to question what was going on with this group, why this group was not meshing the way past teams had done. It did not feel like the same fire and motivation was there. With some players, it was there but it has to be everyone, not just groups of players.
This summer was when I knew there could be trouble on the horizon.
The last three weeks have been very sickening and disturbing to watch. The defense has allowed 135 points in three weeks. As someone who takes great pride in being a defensive guy both as a player and an alum, this has been extremely hard to watch. It felt like every quarterback, we went against had a field day, throwing it at will, not seeing any pressure from our defense, it has been truly sickening and disturbing to watch. I know that they changed offenses, the offense can only do so much but even at times, that has been challenged.
As I watched helplessly on the sideline during the Oxford game. I looked in the stands to my future throwers who are going to be future football players, hoping this would never happen to them. Then I looked at the student section, drumline, dance team, cheerleaders, and band, please don't get me started on them that's for another day.
The freshman and JV teams have that "Orion Tough" mantra. They have the talent and mental toughness. Something special is brewing between the freshman and sophomore classes for the next few years.
As an alum, to see the players and coaches dejected after the Oxford game. I can only go back and think about what happened in the summer but it's not just what happened in the summer. I always wondered what happened to the program, there was a gradual drop off in talent after 2012 but it was not as noticeable until 2014 when other schools especially West Bloomfield and Clarkston improved while Lake Orion stayed for the most part stagnant, just happy to be in the Red, simply happy to be there. What happened to having that chip on the shoulder??? "Orion Tough" has always been about playing with that chip, playing tough, physical, relentless, smart football. It's been a while that "Orion Tough" has been consistent, that is very concerning. When should "Orion Tough" be taught??? Shouldn't it be taught at the Youth levels and continue to expand into the Middle and High School levels??? Just seems like there are some years where "Orion Tough" is simply not there,
Isn't Lake Orion's rival supposed to be Clarkston??? Sure doesn't seem like it, Orion has only beaten Clarkston once since 2010. It seems like that rival has been Oxford and that's nothing against them, isn't Lake Orion supposed to beat Oxford year in and out??? The Bronze Cup or the Double O Trophy should be staying in Lake Orion every year???
When did losing become acceptable???
Everyone within the program needs to be held accountable and should be held accountable, everyone, that includes even myself.
Something has to change.
Is this season salvageable??? Sure it is but they have a tough path ahead of them with West Bloomfield, Clarkston, Stoney Creek, Seaholm, and Saline looming. Saline and Clarkston at present are undefeated, West Bloomfield is extremely talented and has only one loss while Stoney Creek and Seaholm are proud strong tough programs.
Everyone needs to hit a complete reset and do some soul searching.
This program has clearly hit rock bottom but it can and will come back, the question is when and when it does, it's going to take a lot of people and a lot of buy in for this program to clearly come back. Obviously this summer is going to be key but it really should start today, after the embarrassment and losing the Bronze Cup (Double O Trophy) to Oxford, hopefully that "Chip on the Shoulder" mindset should slowly start returning. Actions speak louder than words.
Blackstock talks about the ERO (Event Response Outcome), what is going to be, it will be up to everyone to decide what happens next for Lake Orion Football.