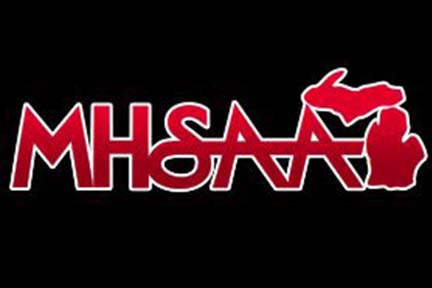 THIS WEEK
We're into the second day of the final weekend of the 2021-22 sports school year, and today's edition includes previews of the Girls Soccer, Softball and Baseball Finals and coverage of Thursday's Semifinals. We also highlight an all-stater whose final high school goal clinched last weekend's Division 1 girls lacrosse championship.
Do you know a high school sports fan who would enjoy this weekly newsletter? Share this link to register on MHSAA.com and be added to the MHSAA NOW mailing list.
AROUND THE STATE
This weekend's Girls Soccer Finals field includes two of the winningest champions in MHSAA history, and two teams hoping to celebrate the ultimate prize for the first time. Hudsonville Unity Christian with 10 Finals titles and Marian with nine trail only Madison Heights Bishop Foley's 12 on the list of most MHSAA girls soccer championships.
The team with the second-longest winning streak in MHSAA baseball history, and the appearances of three likely high-round Major League Baseball draft picks are among several intriguing storylines as we head into this weekend's Baseball Finals at Michigan State University's McLane Stadium.
The roster for this weekend's MHSAA Softball Finals at Michigan State University's Secchia Stadium makes for a power-packed lineup. The 16 teams playing for four championships have combined to claim 28 Finals titles in the past. Unionville-Sebewaing and Stevensville Lakeshore are among those sitting second in MHSAA history with seven championships won – and with opportunities to tie the record of eight Saturday.
As much as he tried to keep it out of his mind, it became nearly impossible for Ada Forest Hills Eastern senior pitcher Jacob Pallo to do so late in his team's Division 2 Semifinal against Goodrich. Pallo was four outs away from a no-hitter Thursday, but then a bloop single with two outs in the sixth ended that hope of him making history.
Things were not going according to plan for Allen Park early in Thursday morning's Division 1 Semifinal at Secchia Stadium. Mattawan, fresh off an upset of top-ranked South Lyon on Tuesday, came out in giant-killer mode again, jumping out to a quick 2-0 lead against the No. 2-ranked Jaguars. "Those nerves, they got us early, but we came back to play," said third-year Allen Park coach Michael Kish.
Trenton and Essexville Garber are not used to making long runs in softball. In fact, most of the players on both teams weren't even born the last time their schools reached the Softball Semifinals. The newcomers put on a show Thursday on the state's biggest stage, with Trenton holding off Garber, 2-1, in a classic pitcher's duel at sunny, windswept Secchia Stadium.
Up until there were two outs in the top of the seventh inning of its Division 4 Semifinal on Thursday, Riverview Gabriel Richard was winning with an unusual formula. At that point, the Pioneers had three more errors (5) than hits (2), but still found themselves up a run as they looked for some insurance. After the first two batters made outs, the Pioneers found insurance, and then some.
Boose finished her senior season Saturday with one of the most memorable moments in Brighton girls lacrosse history. Her overtime goal gave the Bulldogs a 12-11 victory over Grand Rapids Forest Hills Northern/Eastern and the Division 1 championship after the they had finished runners-up the previous three seasons.
GAME TIME
Upcoming MHSAA Tournament Schedule
MHSAA TV
For a complete list of all games and streaming options go to mhsaa.tv.