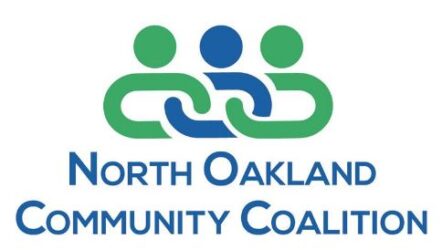 MAKING CONNECTIONS | CREATING CHANGE
Because Sometimes Parents Need A Game Plan
Research suggests social media is increasing student anxiety and depression, eclipsing any positive role it could potentially play. According to a recent report from the Pew Research Center, 95% of teens use a smartphone, and 45% say they are online almost constantly. About 70% of teens are on Snapchat and Instagram, while 85% are on Youtube (www.nea.org). Join us as we hear from Deputy Jen Eriksen about the social media issues our students are facing. Start a conversation with other local parents and work together to help our kids. Click the image above to register for the Parent Huddle on January 21st at 7:00pm.
An Honest, Humorous & Relatable Approach to Mental Health
Ross Szabo has spent over half of his life finding ways to make mental health approachable for everyone. He was the Director of Outreach for the National Mental Health Awareness Campaign from 2002-2010 and had the opportunity to make challenging mental health messages relevant to large audiences. His achievements in the youth mental health field have earned him the Didi Hirsch Removing the Stigma Leadership Award and his advocacy work was entered into the Congressional Record by Congressman Patrick Kennedy.
The North Oakland Community Coalition is excited to bring Ross Szabo to our community in early 2021. Make sure to follow us on social media and subscribe to our email updates at www.noccmi.org.
Your Choices Matter…
You can help prevent underage drinking by modeling responsibility during holiday celebrations. Visit our website www.noccmi.org for more tips on how you can talk with your kids about underage drinking.
Prevent excessive alcohol use by avoiding:
Binge drinking (defined as consuming 4 or more alcoholic beverages per occasion for women or 5 or more drinks per occasion for men).
Heavy drinking (defined as consuming 8 or more alcoholic beverages per week for women or 15 or more alcoholic beverages per week for men).
Any drinking by pregnant women or anyone younger than age 21.