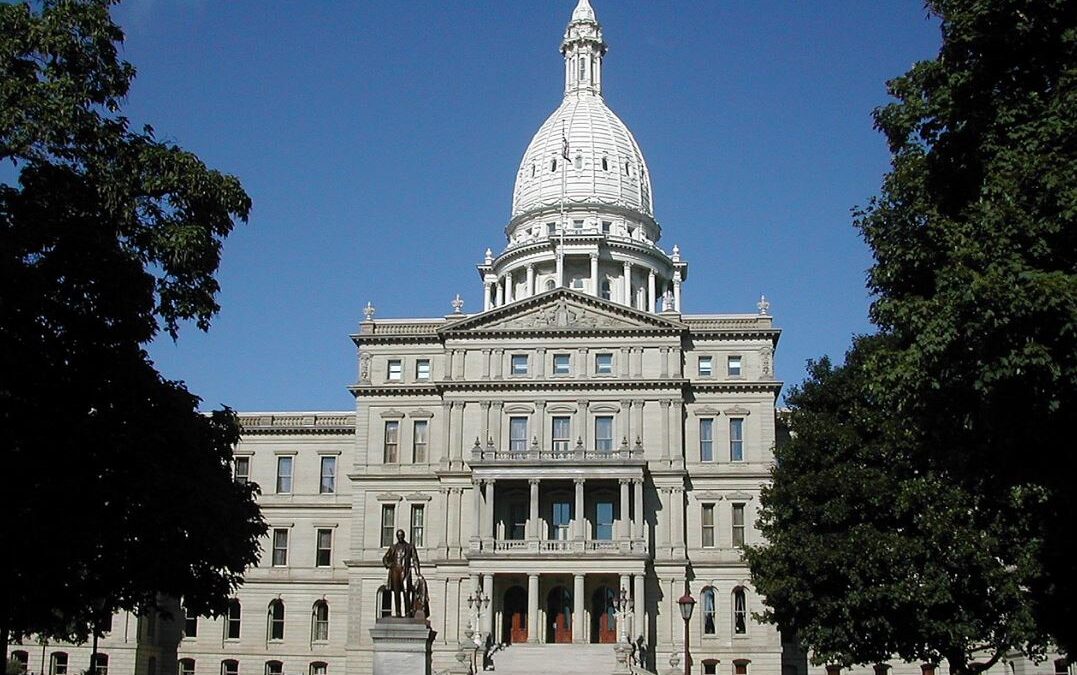 Gov. Whitmer Signs Final Bills of 2022 Boosting Economic Development, Other Legislation 
LANSING, Mich. — Today, Governor Gretchen Whitmer signed Senate Bills 1222 and 1223 to advance economic development in Michigan. She also signed legislation to increase access to local courts, strengthen marketplace regulations, and more. Today is the final bill signing of the legislative season and brings the total number of bipartisan bills signed by Governor Whitmer to 1,026.  
"These bills will help us build on our economic momentum," said Governor Whitmer. "Since I took office, I am proud to have signed over 1,000 bipartisan bills and delivered 4 balanced budgets. Our work across the aisle in Michigan on economic development has helped us bring home supply chains of cars, chips, and clean energy, and I will continue working with anyone to build on our efforts. Let's stay focused on solving problems and moving Michigan forward."  
Senate Bills 1222 and 1223 amend different acts related to convention facilities. Specifically, SB 1222 allows for additional bond issuances and capital expenditures associated with Huntington Place in downtown Detroit, so the convention facility may be expanded to accommodate more convention business and development in the area.  
Among other things, the bills allow a regional convention facility authority to enter a public private arrangement, make other changes related to the powers of such an authority, and revise the distribution of money from the Convention Facility Development Fund. SB 1222 and 1223 were sponsored by Sen. Wayne Schmidt, R-Traverse City, and a copy can be found here and here.  
Senate Bill 1047 adds circuit court judgeships to Allegan County and Kalamazoo County by amending the Revised Judicature Act. The legislation allows the 9th and 48th Judicial Circuit Courts to have one additional judge effective January 1, 2025. SB 1047 was sponsored by Sen. Sean McCann, D-Kalamazoo, and a copy can be found here.
Senate Bill 1085 extends the deadline for a Multiple Employer Welfare Arrangement (MEWA) to submit audited financial statements from a certified public accountant. This would extend this deadline from 90 days to 180 days after the end of each fiscal year. SB 1085 was sponsored by Sen. Kimberly LaSata, R-BainBridge Township, and a copy can be found here. 
Senate Bill 1059 boosts consumer protection at the gas pump and makes general amendments to the Weights and Measures Act. The legislation requires gas stations to adopt at least one more effective method of pump security in addition to pressure sensitive tape. Previously, gas stations could be compliant by only adding pressure sensitive tape over credit card boxes. SB 1059 was sponsored by Sen. Kevin Daley, R-Lum, and a copy can be found here. 
Senate Bill 450 permits family and other patient representatives to have access to qualified health care facilities under certain circumstances during a declared health emergency. SB 450 was sponsored by Sen. Jim Stamas, R-Midland, and a copy can be found here.