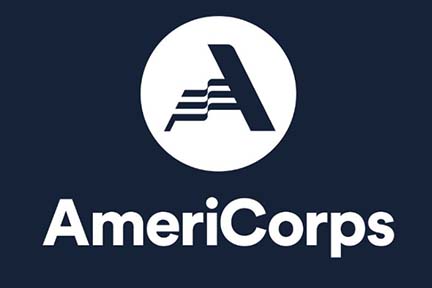 Gov. Whitmer Announces $13.4 Million in AmeriCorps Funding to Meet Local Needs, Strengthen Communities 
LANSING, Mich. – Today, Governor Gretchen Whitmer announced the Michigan Community Service Commission will receive $13.4 million in federal funds to support over 1,100 Michigan AmeriCorps members who work hand in hand with organizations across the state to help communities tackle their toughest challenges.
"Today's AmeriCorps investments will help us grow Michigan's economy and ensure every community can thrive," said Governor Whitmer. "These investments – and the over 1,100 dedicated AmeriCorps members who will serve those in need and address critical challenges – will continue to make a tremendous impact in communities in every region of Michigan. Together, let's help our working families and resilient communities thrive."
During the last program year, similar investments helped AmeriCorps members serve 32,231 youth, treat 1,073 acres of public land, provide housing and financial services to 4,404 individuals and increase disaster preparedness for 4,300 individuals.
"AmeriCorps service continues to help solve pressing issues across the state," said Michigan Community Service Commission Executive Director Ginna Holmes. "There is a tremendous return on investment through the federal funding of AmeriCorps and the positive impact this service has on communities across the state."
AmeriCorps funds will support 23 Michigan organizations through 28 subgrants to expand their reach and impact in Michigan communities.
Those organizations include:
| | | | | | |
| --- | --- | --- | --- | --- | --- |
| | | | | | |
| | Albion College AmeriCorps | | | | |
| | | | | | |
| Child & Family Services of Northwestern MI | YouthWork Conservation Corps | | | | Environmental Stewardship |
| | | | | | |
| Community Economic Development Association of MI | | | | | |
| Community Economic Development Association of MI | AmeriCorps Intermediary Program | | | | |
| | Flint Community School Corps | | | | |
| | Returning Citizens AmeriCorps Program | | | | |
| | | | | | Environmental Stewardship |
| | MI Education Corps – Math & PreK Reading Corps | | | | |
| | MI Education Corps – Reading Corps | | | | |
| | | | | | Environmental Stewardship |
| Ingham County Health Department | Power of We Consortium AmeriCorps Project | | | | |
| Luella Hannan Memorial Foundation | Hannan Foundation AmeriCorps Program | | | | |
| MI Coalition Against Homelessness | | | | | |
| MI College Access Network | AdviseMI / MSU College Advising Corps | | | | |
| MI College Access Network | | | | | |
| | | | | | |
| MI Primary Care Association | MPCA Community HealthCorps | | | | |
| | Economic Opportunity Corps | | | | |
| Special Olympics Michigan | Special Olympics Michigan AmeriCorps | | | | |
| | Teach for American Detroit (Professional Corps) | | | | |
| United Way of Genesee County | Flint Urban Safety and Health Corps | | | | Disaster Preparedness, Healthy Futures, Safer Communities |
| Urban Neighborhood Initiatives | Detroit AmeriCorps Mentor Program | | | | |
| Wayne Metropolitan Community Access Agency | 2Gen Job Readiness Program | | | | |
…