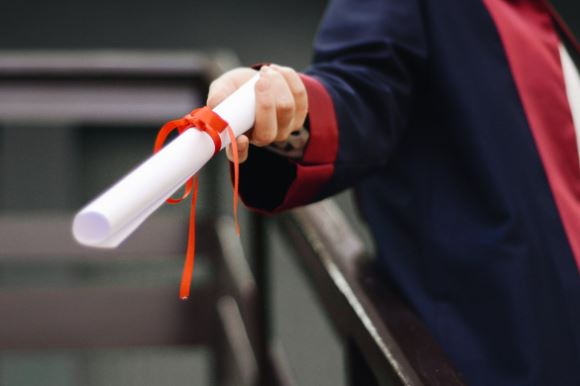 Gov. Whitmer Celebrates Impact of Student Debt Forgiveness on 1.4 Million Michiganders
Around 700,000 people will have their debt halved or forgiven entirely, keeping more money in their pockets, helping them pay the bills and invest in their future
LANSING, Mich. — Governor Gretchen Whitmer celebrated the impact of the recent decision to forgive $10,000 in student loan debt on Michigan's working families. Up to 50% of Michiganders with federal student debt could have their loans cut in half or forgiven entirely. The pause on payments for all borrowers has been extended through the end of the year.
"The decision to cancel $10,000 in student loan debt and $20,000 for Pell Grant recipients will make a real difference for 1.4 million Michiganders that have student loans, putting money back in their pockets," said Governor Whitmer. "Nearly 700,000 Michiganders will have their debt cut in half or eliminated entirely, lifting a huge burden off their backs. People can use these savings to buy a home, start a business, get married, or start a family. I will work with anyone to keep lowering the cost of higher education and offering more paths for Michiganders to earn a higher education tuition-free, without going into debt in the first place."
Reducing Debt for Michiganders
Michiganders earning less than $125,000 and married couples earning less than $250,000 will have $10,000 in student loan debt forgiven. Pell Grant recipients will have $20,000 in student debt forgiven. This decision will benefit up to 1.4 million Michiganders that have federal student loans. Today 30% of Michiganders with federal student loans, approximately 420,000 people, owe less than $10,000 and this opportunity would forgive all of their debt. Around 50% of Michiganders with federal student debt, approximately 700,000 people, owe less than $20,000, and their debt would be cut in half or forgiven entirely. Nearly 700,000 more Michiganders will receive important loan relief.
Additionally, the pause on student loan repayment, interest, and collections for all borrowers has been extended through December 31, 2022.
In tandem with the debt forgiveness, a new rule from the U.S. Department of Education will ensure that borrowers on income-based repayment plans will pay no more than 5% of their discretionary monthly income on student loans, down from 10%. This will cut out of pocket costs by half, saving Michiganders hundreds of dollars a month.
Public Service Loan Forgiveness Program Background
This decision is in addition to federal opportunities for Michiganders to reduce their student loan debt. The Public Service Loan Forgiveness (PSLF) offers loan forgiveness to those who work in public service after 10 years of employment and on-time payments. As of June 2022, 6,120 Michiganders have had $358 million in loans forgiven under the PSLF. Over 148,000 more Michiganders may be eligible due to the recent PSLF waiver. Borrowers can apply by visiting studentaid.gov/pslf/.
Governor Whitmer's Bipartisan Investments in Tuition-Free Higher Education
Since taking office, Governor Whitmer has worked across the aisle to make college more affordable by expanding tuition-free higher education and skills training for Michiganders over 25, future educators, and talented young students pursuing a degree at public Michigan universities.
She established and funded the bipartisan Michigan Reconnect program, which has put over 100,000 people on the path to tuition-free higher education or skills training. With the recent, bipartisan budget Governor Whitmer signed, Michigan funded $10,000 scholarships for 2,500 future Michigan educators every year and offered school districts funds for Grow Your Own Programs, helping districts train staff for teaching positions, tuition-free. She also expanded scholarships for young Michiganders pursuing higher education at one of the state's public universities.