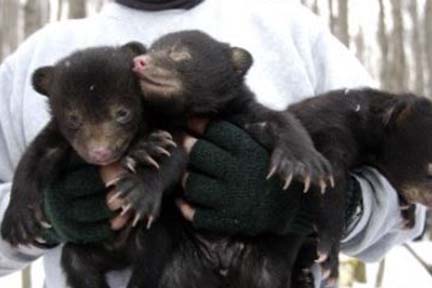 News Digest – Week of Nov. 28, 2022

Learn to make snowshoes, take a lantern-lit hike and more during December.
Here are just a few of this week's stories from the Michigan Department of Natural Resources:

See other news releases, Showcasing the DNR stories, photos and other resources at Michigan.gov/DNRPressRoom.

PHOTO FOLDER: Larger, higher-res versions of the images used below, and others, are available in this folder.
Photo ambassador snapshot: Winter on the wing
Want to see more pictures like this, taken by Michigan state parks photo ambassador Tim Largent at Muskegon State Park in Muskegon County? Visit Instagram.com/MiStateParks to explore photos and learn more about the photo ambassadors! For more on the photo ambassador program, call Stephanie Yancer at 989-274-6182.
Add Victorian charm to your holidays at Mann House open house
There's something special about the holiday season that draws us to look back at bygone days. You can scratch that itch at Mann House, a DNR Michigan History Center museum in the historic village of Concord in Jackson County. The Victorian-era museum will host its holiday open house Dec. 2-4 and 9-11. Enjoy live holiday music played on the Mann House piano Saturday afternoons.

Mann House was the home of sisters Jessie and Mary Ida Mann from the late 19th to the mid-20th century. The rooms exhibit everything from furniture to fashion to mementos of the sisters' world travels. A team of volunteers recently transformed the museum with holiday trees and handmade decorations in preparation for the open house.

"Mann House is usually open only during the summer," said Michigan History Center historian Laurie Perkins. "The holiday open house allows us to tell the story of the Mann sisters from a different angle. Even people who would not describe themselves as history buffs find a little bit of joy and an interesting discovery when they tour the museum home during the holidays."

Admission to the Mann House holiday open house is free. Plan your visit now and enjoy some historical holiday cheer.
Get involved in taking care of Michigan's natural, cultural resources in December
Want to help us protect and promote Michigan's natural and cultural resources? Here are a few ways you can get involved with the DNR in December.
State park stewardship
Several state parks in southern Michigan will host volunteer stewardship workdays in December. Volunteers are needed to help with removing invasive plants that threaten high-quality ecosystems in the parks.
Workdays are scheduled at Bald Mountain Recreation Area in Oakland County, Belle Isle Park in Wayne County, Fort Custer Recreation Area in Kalamazoo County, Island Lake Recreation Area in Livingston County, Muskegon State Park in Muskegon County, Saugatuck Dunes State Park in Allegan County, Warren Dunes State Park in Berrien County and Yankee Springs Recreation Area in Barry County.
More details about the workdays and how to register can be found on the DNR volunteer events calendar.
Winter bird counts
You can contribute to science while you're birding! Winter bird counts help scientists better understand winter bird movements, assess bird population health and guide meaningful conservation action.
Join Audubon's 123rd Christmas Bird Count, Dec. 14 through Jan. 5, 2023. Data submitted by volunteers helps scientists identify long-term population trends and movements for hundreds of bird species across North America.
You can also count birds at your feeder for efforts like Kalamazoo Nature Center's Michigan Winter Feeder Count or the national Project FeederWatch.
Be on the lookout for bear dens
If you're out enjoying the outdoors in the northern Lower Peninsula, let us know if you spot any bear dens. We're looking for locations of denned bears to grow the surrogate sow program, which places orphaned bear cubs with mother bears.
Learn more about this program and what to do if you find a bear den.
Gifts that give back
Check some shopping off your list and support natural and cultural resources with our holiday gift guide. These unique items make perfect stocking stuffers, teacher gifts or gift basket essentials for those who love to camp, hunt, fish, boat, explore and more.
The guide includes products inspired by Michigan's great outdoors, gifts for tree lovers, a wildlife-themed family game, and vintage, Michigan history-themed apparel, drinkware, prints and more. Sales support state parks, trails, waterways, community forestry programs, and Michigan history and wildlife education.
For more opportunities to volunteer, contribute and provide input, visit Michigan.gov/DNRVolunteers.
Fun, learning on the agenda for December events
Here are a few ways to get out and enjoy Michigan's natural and cultural resources in December. For a full list of events, see Michigan.gov/DNRCalendar.
Lantern-lit hikes
For a unique night outdoors, head out to one of seven Enchanted Borealis Trail hikes taking place in December at Seven Lakes State Park in Holly or Ionia State Recreation Area and featuring lanterns, holiday lights and campfires.
At Ionia, there will be a community campfire where you can warm up and hang out. At Seven Lakes, you can rent your own campfire spot for $20 (wood and fire starting included) as a fundraiser for the park. Bring materials to roast marshmallows! The events are free, but registration is required for the Seven Lakes State Park event.
Family fun in Detroit
If you live in the Detroit area or are planning some holiday fun nearby, check out events at the DNR Outdoor Adventure this December. There's Sensory Sunday, when visitors with sensory processing differences can enjoy sensory-friendly building hours, which coincides with the OAC's monthly free admission day.
Education programs include a program for seniors about white pine logging and its impact on Michigan and for kids, one about antlered animals. There are opportunities to explore archery, and there's plenty of family fun, with the continuing series of Fall Family Hikes at state parks and days featuring outdoor "reindeer games" and indoor snowball fights and fishing for prizes. Find more details about these and other programs on the Outdoor Adventure Center events calendar.
Learn to craft traditional snowshoes
As the DNR Outdoor Skills Academy prepares for a new year of classes that offer expert instruction, gear and hands-on learning, there's still space available in the last class of 2022.
In the snowshoe-making class at Ludington State Park, Dec. 17-18, participants will learn to weave a pair of traditional wooden snowshoes that can be used for hiking throughout the winter, given as holiday gifts or displayed as home decor. Outdoor Skills Academy classes cover a range of outdoor activities, from hunting and fishing to birding and maple syrup-making.
Learn more about what's on the 2023 schedule so far at Michigan.gov/OutdoorSkills.
Bob Ross-inspired Happy Little (Virtual) 5K registration open; expands to other states
Inspired by Bob Ross' love of the outdoors, the "Happy Little Trees" program began with a partnership between the Michigan DNR, Bob Ross Inc. and hundreds of volunteers helping to plant "happy little trees" at locations across Michigan hard-hit by invasive pests and tree diseases. The program quickly expanded to include the Run for the Trees / Happy Little (Virtual) 5K. Registration for the 2023 Run for the Trees / Happy Little (Virtual) 5K is now open.

Participants can complete the outdoor 5K anywhere and anytime between April 22 and 28. For $34 per person, participants will receive a keepsake Happy Little T-shirt, a commemorative bib number and a finisher's medal. All race proceeds support tree planting and forest protection efforts in state parks.

Over the past three years alone, more than 52,000 participants across all 50 states and several countries, including Australia, England and Mexico, have participated in the event, which has raised more than $1 million in net proceeds.

Now in its fourth year, the Happy Little 5K program has expanded to include three other states. Together, Michigan, Ohio, South Carolina and Wisconsin will "lock arms" to raise awareness and funding for stewardship efforts in state parks.

"Through a partnership with Bob Ross, Inc. the Happy Little 5K concept quickly became a way to honor the late Bob Ross and create a legacy event," said Michelle O'Kelly, fund developer and Happy Little Trees race director for the DNR Parks and Recreation Division. "Today, we are proud to announce that we are expanding the impact across the United States."

Proceeds from the 5K provide a stable funding source to be used toward invasive plant and forest pest management and early detection surveys in Michigan state parks and recreation areas. Many of these locations have been affected by tree pests and diseases like emerald ash borer and oak wilt.

"The official Bob Ross 5K is probably our most favorite initiative," says Joan Kowalski, president of Bob Ross Company. "It's the perfect blend of everything Bob held dear: nature, taking care of the environment, and happy trees, too, of course. He would have been so pleased to see how it's getting so popular around the world."

Learn more about the program at Michigan.gov/DNRHappyLittleTrees, or sign up for the race directly.

For more information, contact Michelle O'Kelly at 517-881-5884.
DNR parks employees honored for lifesaving actions
People come to Michigan state parks to enjoy the great outdoors, but sometimes unexpected circumstances can threaten visitors' safety. For their actions on three such occasions this year, several DNR Parks and Recreation employees were honored with the division's Lifesaving Awards at the Nov. 10 .Michigan Natural Resources Commission meeting.

At about 3 a.m. on June 12, park rangers Gerard Molaison and Travis Hall were notified by Central Dispatch in Roscommon County that two individuals had capsized their kayaks, about 1,000 yards offshore, in South Higgins Lake State Park. The rangers were able to locate the individuals, pull them into the rangers' boat, check them for hypothermia and safely return them to their campsites.

On June 28, Grand Haven State Park Supervisor Andrew LundBorg, Lead Ranger Arica Johnson and Park Ranger Sarah Loughman were working at the park when red flag conditions were in effect. LundBorg and his staff were notified of multiple swimmers in distress. Most of the swimmers made it back to shore, but they saw one young man had been swept beyond the swim buoys. LundBorg donned a life vest and grabbed a rope, then worked with Loughman and Johnson to pull the young man to safety, undoubtedly saving his life.

On June 16, Park Ranger Dominic Goulette and state workers Claire Hines and Haley Spalding set out to Devoe Lake Beach in Rifle River Recreation Area to adjust swim buoys. They were alerted to an adult woman struggling to stay afloat outside the buoyed swim area. Hines swam to the woman and put her in a rescue hold to swim her back to shore. Goulette and Spalding assisted them in a lifeboat. The woman said she wouldn't have made it without their help.

For more on these awards or general information on Michigan state parks, contact Parks and Recreation Division Chief Ron Olson at 517-243-1477.
If you're looking for a fun and educational way to entertain kids over the holidays, check out our Nature at Home programs. Learn about the world around us, and most importantly, have fun!