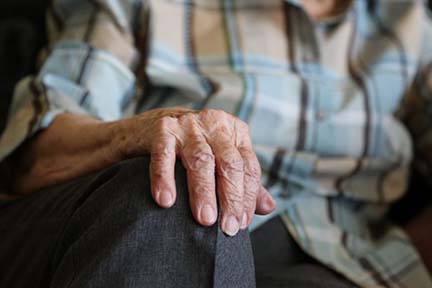 Board Healthy Aging Ad Hoc Committee, Area Agency on Aging 1-B hosting town halls to identify gaps in senior services 
August 31, 2021, OAKLAND COUNTY, MI. – The Oakland County Board of Commissioners' Healthy Aging Oakland County Ad Hoc Committee will be hosting four town halls throughout Oakland County, in partnership with the Area Agency on Aging 1-B (AAA 1-B), to identify gaps in services for senior residents. Officials from the committee and AAA 1-B will provide a brief presentation on areas of need and opportunity for senior programming. Following the presentation, participants will be invited to complete a survey to provide their input, which will be used to address the challenges and opportunities created by the aging of the county's senior population. 
"If we're looking to make life easier for older adults, we have to make sure we're listening to their questions and concerns during the process," Commissioner Kristen Nelson (D-Waterford Twp.), who chairs the committee, said. "I'm excited to get to know our communities better and help such a large portion of our residents." 
The town halls will be hosted in person. Attendees can attend in person or remotely. No registration is required, and the agenda will be the same for all meetings. The host organizations are inviting any Oakland County senior to complete a feedback survey, which will also be distributed at the town halls.  
"We are grateful that the Board of Commissioners is committed to improving the quality of life for older Oakland County residents and their family caregivers," Michael Karson, AAA 1-B CEO, said. "I encourage seniors and stakeholders to attend and share your ideas on how we can make Oakland County a better place for us to live, retire, and age in place." 
The town halls will take place: 
10 a.m., Thursday, September 23
City Council Chamber
45175 W. 10 Mile Rd.
Novi, MI 48375 

1:30 p.m., Thursday, September 23
Senior Community Center-Bartsch Hall
6000 Clarkston Rd.
Independence Township, MI 48348 

10 a.m., Friday, September 24
Orion Center
1335 Joslyn Rd.
Lake Orion, MI 48360 

1 p.m., Friday, September 24
Community Center – Room 304
3179 Livernois Rd.
Troy, MI 48083  
Those who wish to attend remotely can do so at the time of their chosen meeting using the below information. 
For more information about the Board of Commissioners, please visit 
www.oakgov.com/boc
 or call 248- 858-0100.