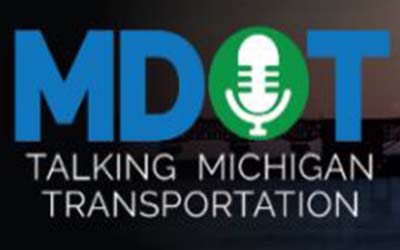 Extreme speeds during the pandemic captures police attention

In response to a dramatic increase in speeding drivers beginning with the pandemic stay-at-home advisories in 2020 and continuing now, traffic safety experts and law enforcement officials are working to understand the behavior.

On this week's edition of the Talking Michigan Transportation podcast, Carol Flannagan, director of the Center for Management of Information for Safe and Sustainable Transportation (CMISST) at the  University of Michigan (UM) and research professor at UM's Transportation Research Institute (UMTRI), talks about her research and theories about the epidemic of speeding and other risky behavior.

Listen now: https://www.buzzsprout.com/1374205/10830605-extreme-speeds-during-the-pandemic-captures-police-attention

This comes as the Michigan Office of Highway Safety Planning (OHSP) and the National Highway Traffic Safety Administration (NHTSA) are once again partnering on a regional traffic safety campaign. As noted in their news release: "As part of the 'Great Lakes, High Stakes' campaign, dozens of municipal, county and Michigan State Police (MSP) law enforcement agencies across Michigan will focus on speeding drivers between June 18 and 26." 

Among other topics, Flannagan talks about the challenging decisions for auto manufacturers in rolling out automated vehicle (AV) technology. She acknowledges that it's much easier for AVs to communicate and predict what other vehicles will do rather than what humans will do.

She also discusses:

Effectiveness of high-visibility enforcement and impacts on driver behavior.
Crash stats. From 2011 to 2019, fatalities were flat, but in July 2020 the rate of speeding-related fatalities spiked.
Frontal automatic emergency braking is effective, reducing frontal crashes by 50 percent.
Manufacturers have been shifting from warning systems for drivers to automatic systems, which is much more effective.

Also discussed, the resistance and challenges to acceptance of Advance Driver Assistance Systems (ADAS) and projections for broad adoption. Just this week, the NHTSA released data on the topic, but there are concerns about context.

And a reference to a supercut video of Elon Musk predicting the timeframe for broad deployment of AV technology.

---

Podcast photo: Carol A. Flannagan, Ph.D., Research Professor, University of Michigan Transportation Research Institute (UMTRI).