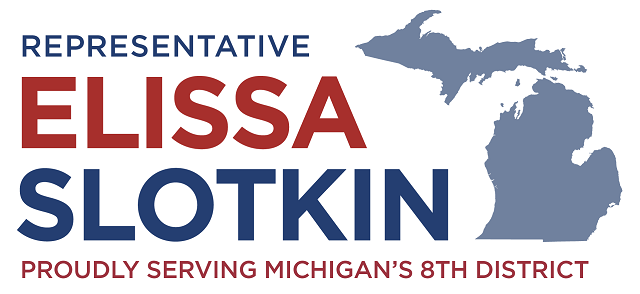 Hi there,

Some HUGE news for our veterans – the Senate has passed a bipartisan deal on a landmark package of legislation to finally, and comprehensively, address toxic exposure. The bill now heads to the President's desk.

Sometimes, really important, landmark things do get done in Congress — and sometimes you get to share those moments with folks who are directly impacted. Thursday was one of those days.

As the roll was called, the Congresswoman was able to watch from the Senate gallery with Ryan Hart and his family, who are visiting D.C. from Springfield Township for the induction ceremony of his late father, Paul, to the Vietnam Veterans Memorial Honor Roll.

Paul Hart passed away two years ago from lung cancer that resulted from exposure to Agent Orange during his service. It took our government decades to finally acknowledge the damage Agent Orange did to our troops, and too many lives were lost as a result.

Now, the 9/11 generation of American veterans – including many Michiganders – are struggling with the long-term consequences of burn pits, and red tape at the VA is blocking them from getting the care they're entitled to.

The Veterans Burn Pits Exposure Recognition Act, which Rep. Slotkin introduced with her Republican colleague and fellow Michigander Rep. Peter Meijer over a year ago, is part of the package. It cuts red tape to make it easier for veterans to get benefits and care, and the Congresswoman is thrilled it's included in this package, which the House will soon send to the President's desk.

The Veterans Burn Pits Exposure Recognition Act will:
Eliminate the unreasonable requirement that veterans prove they were exposed to burn pits during their service;
Formally recognize that veterans who served near burn pits were exposed to airborne hazards and toxins, potentially aiding thousands of veterans who otherwise do not have documentation of their exposure;
And require the VA to conduct a full medical examination on veterans to determine a potential connection between an ailment and past toxic exposure.
Burn pits are the post-9/11 generation's Agent Orange, and we need to support them not just with words, but with action.
– Office of Rep. Elissa Slotkin