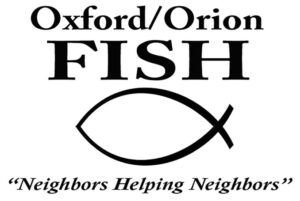 The Simply Give Meijer double match days are Sep. 11 and 12. During those two days, Meijer will double match all Simply Give donations made by its shoppers, turning the purchase of a $10 donation card into a $30 donation to the FISH pantry.
The FISH pantry will use these donations to purchase food for the 200+ shoppers who use our food pantry to help feed their families.
Please help FISH on Sep. 11 and 12 and donate to the Simply Give program. The Simply Give cards truly make a difference! Thank you for your support!!