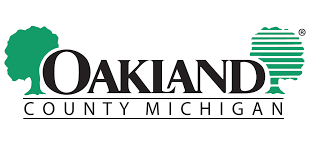 MEDIA ADVISORY – Coulter Reviews Senior Living Center Testing Implementation And $12 Million In Additional Grants For Businesses Impacted By Pandemic
​Coulter Reviews Senior Living Center Testing Implementation and $12 Million in Additional Grants for Businesses Impacted By Pandemic
Who
David Coulter, Oakland County Executive
Dave Woodward, Board of Commissioners Chairman Kathy Forzley, Health and Human Services Director Thom Hardesty, Homeland Security Manager
What
​Oakland County Executive David Coulter is holding a news conference via Facebook Live and teleconference to update COVID-19 case numbers including case trends, increased testing at senior independent living facilities in partnership with local medics. Coulter will also be joined by Board of Commissioners Chairman Dave Woodward to announce $12 million in additional grant assistance for Oakland County businesses impacted by the pandemic.
When
Apr 30, 2020, 11:30 AM
Additional Info
How to Participate: • Participating reporters please RSVP to Jaime Fenner at fennerj@oakgov.com by 10:30 a.m. to indicate your participation on the conference line so the County Executive will call on you.