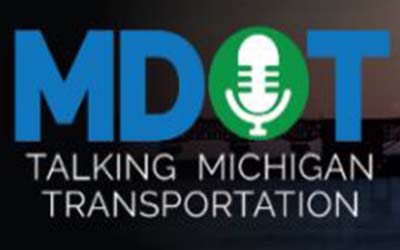 A second Flex Route takes shape in Michigan, easing daily commutes for thousands
On this week's Talking Michigan Transportation podcast, a conversation with Brian Travis, Michigan Department of Transportation (MDOT) project manager on the I-96 Flex Route in western Oakland County.
Listen now: https://www.buzzsprout.com/1374205/10922972-a-second-flex-route-takes-shape-in-michigan-easing-daily-commutes-for-thousands
The $269 million project, allowing for the use of shoulders as travel lanes during peak travel times, is MDOT's second use of the traffic innovation. In 2016 and 2017, contractors built the first phase of a Flex Route, a $125 million investment on US-23 north of Ann Arbor.
A project is in design now for a second phase, at an estimated cost of $146 million, to extend the Flex Route from north of 8 Mile Road to I-96.
Travis says the Oakland County project is on schedule and talks about the three-year timeline. He also touts the safety and efficiency benefits the added capacity during peak travel hours will provide.
Funding for this project is made possible by Gov. Gretchen Whitmer's Rebuilding Michigan program to rebuild the state highways and bridges that are critical to the state's economy and carry the most traffic. The investment strategy is aimed at fixes that result in longer useful lives and improves the condition of the state's infrastructure.