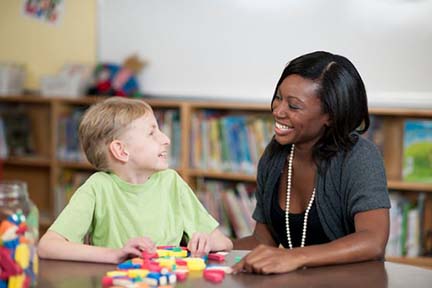 FOR IMMEDIATE RELEASE
 Gov. Whitmer Signs Legislation to Invest in Special Education, Student Meals, Safe Schools 
LANSING, Mich – Last week, Governor Gretchen Whitmer signed a bill into law that appropriates funds for the school breakfast program, supports special education, and appropriates federal resources to promote safe, healthy learning environments by investing in violence and bullying prevention.
"Every kid in every district deserves to feel safe and supported in school, and I am proud to sign a bill that will make investments to improve every student's in-class experience," said Governor Whitmer. "This supplemental helps provide breakfast at school, supports special education, and enhances campus safety by funding efforts to address violence and bullying. I look forward to working across the aisle with my partners in the legislature to deliver for Michigan students and parents."
Senate Bill 8 includes a one-time $500,000 increase to the School Breakfast Program, a $45.1 million expansion for special education costs and one-time $27.9 million federal grant to establish safer and healthier learning environments, and to prevent and respond to acts of bullying, violence, and hate. This bill makes investments to support the success of Michigan students and teachers, improve the quality of students' education, better the health of students, and expand opportunity for families and communities.
"As a parent of school-aged children, I know how critical it is to have high-quality education, safe classrooms, and food in stomachs for our kids," said Lt. Governor Gilchrist. "Today, we take steps forward in investing in quality education for every Michigan student. Governor Whitmer and I are grateful to our Congressional delegation, legislative partners and education advocates for their hard work, and we will continue working with anyone to create opportunity for Michiganders in every community."
"As former Deputy Director of the Michigan College Access Network, I know how important robust funding is for our public schools", said State Senator Anthony "The funding provided in PA No. 3 will make our schools safer and our children healthier. Now, after finishing the work of the last legislative session, I look forward to crafting an inclusive state budget that uplifts Michiganders statewide"
Senate Bill 8 was sponsored by State Senator Sarah Anthony, D-Lansing, and a copy can be found here.