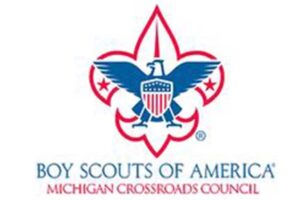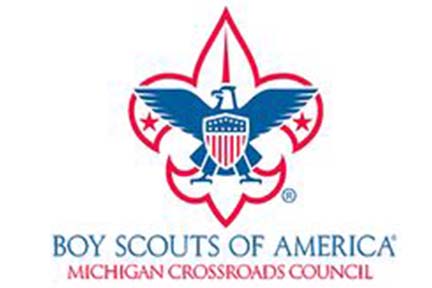 Brandon Kathman FOR IMMEDIATE RELEASE:
Sr. District Executive & Operations Marketing Lead 1/10/2023
[email protected]
947-886-5736
Michigan Scouts See Membership Boom Post-COVID
Scouting's local Michigan Crossroads Council saw an unprecedented increase in youth
membership in 2022, registering 9,648 new participants to end the year with over 27,000
members.
Though initially hindered in its operations by the COVID-19 pandemic, the Michigan Crossroads
Council, which spans the Lower Peninsula, was well positioned to bounce back, according to
Deputy CEO Gary Gilger.
"Families have spent more time together due to COVID, and so they are now seeking out
programs that can be done as a family," Gilger said. "Further, Scouting provides youth with the
socialization lost during the pandemic, which is great for child development."
Gilger said much of the growth has been observed in the Cub Scout program, which serves youth
in elementary school. The council ended 2022 with 1,739 more Cub Scouts than the year prior.
Gilger noted exceptional growth in Cub Scout units in Flint, Pontiac, Port Huron, Detroit and
Dearborn as a result of new outreach efforts to previously underserved communities.
"Building on this success in 2023, there will be a special emphasis on middle and high school-age youth to have growth in our older programs," Gilger said.
Cubmaster Mikah Wisner of Pack 186 in Lake Orion watched his unit swell from a dozen youth members at the beginning of the year to over 50 participants on Dec. 31. According to Wisner, while it has been a challenge to manage such growth, he has enjoyed seeing so many families interested in participating.
"It's such a refreshing experience to see the growth of youth and parents wanting to get back out
into nature and learn life skills," Wisner said. "The parents are understanding how important Scouts can be."
The Boy Scouts of America National Office announced 3% growth across its 253 local councils
on Jan. 6, or a third of the rate at which Scouting in Michigan is growing.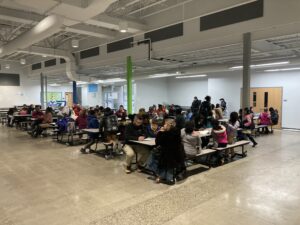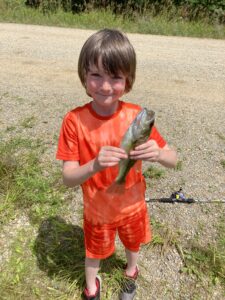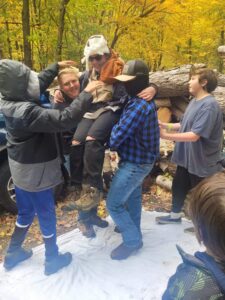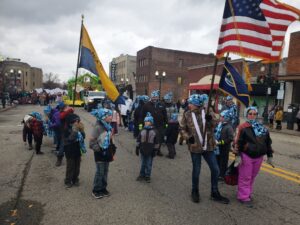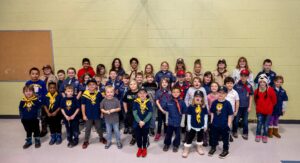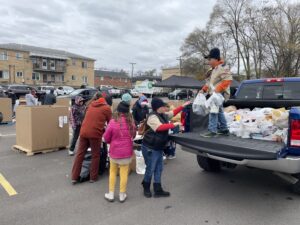 Picture 1: Interested families attend a Join Scouting Night at Oakside Academy in Waterford.
Picture 2: New Scout Nic Jeffreys poses with his first fish at D-A Scout Ranch in Metamora.
Picture 3: Scouts carry out a first aid drill at Camp Agawam in Lake Orion
Picture 4: Scouts with Waterford Pack 61 march in a holiday parade.
Picture 5: Waterford Pack 61 Scouts pose for a group photograph.
Picture 6: Scouts in Sterling Heights participate in the 2022 Scouting for Food Drive.