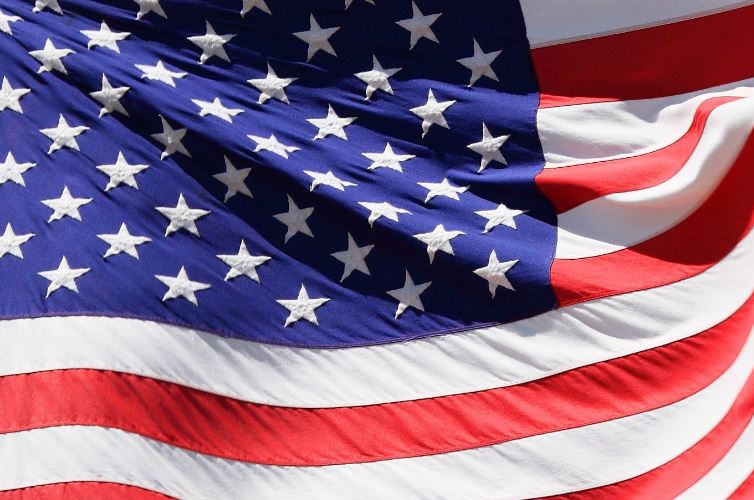 Gov. Whitmer Lowers Flags to Honor Fallen Detroit Firefighter Shayne Raxter
LANSING, Mich. – Governor Gretchen Whitmer has ordered U.S. and Michigan flags within the State Capitol Complex and across all public buildings and grounds to be lowered to half-staff on Friday, September 23 to honor and remember Detroit Firefighter Shayne Raxter, who passed away in the line of duty. The flag lowering will coincide with the one-year anniversary of Raxter's death.
"Shayne Raxter was one of Michigan's courageous firefighters who put his life on the line every day to keep our communities safe," said Governor Whitmer. "His commitment to service with the Detroit Fire Department is inspiring. As we remember this fallen hero today, my heart goes out to his loved ones and the entire police department. Let's keep working together to keep our communities safe."
Firefighter Shayne Raxter was a dedicated public servant within the Detroit Fire Department. He was committed to his duties and was an avid protector of his community. Raxter was also a devoted husband, to his wife Elissa, and father to his sons Benjamin and Noah.
"Shayne was a stellar example of the selflessness and dedication our firefighters demonstrate each and every day on the job," said Detroit Fire Commissioner Charles Simms. "It was a pleasure and honor to have him as a member of the Detroit Fire Department, and I know the entire DFD family joins me in remembering Shayne's life and legacy."
The State of Michigan recognizes the duty, honor, and service of fallen Detroit Firefighter Shayne Raxter by lowering flags to half-staff. Michigan residents, businesses, schools, local governments, and other organizations also are encouraged to display the flag at half-staff.
To lower flags to half-staff, flags should be hoisted first to the peak for an instant and then lowered to the half-staff position. The process is reversed before the flag is lowered for the day.
Flags should be returned to full staff on Saturday, September 24, 2022.