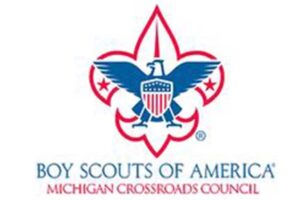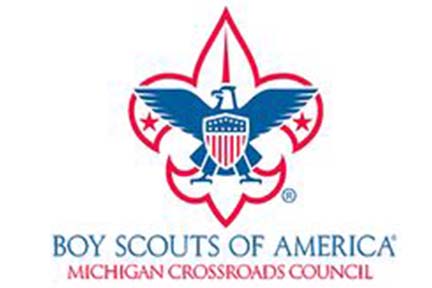 CONTACT: Jaime Bochenek, Senior Development Director
Jaime.Bochenek@scouting.org or (248) 721-0903
SCOUTS TO HOST CORPORATE DODGEBALL TOURNAMENT
The Boy Scouts of America's Michigan Crossroads Council will host its eighth annual "Dodge
for Detroit" corporate dodgeball tournament to support inner-city youth Scouting programs on
Thursday, Aug. 4, at Detroit PAL's Corner Ballpark.
The tournament will take place from 5-9 p.m. and serves as a unique spin on happy hour for
businesses in southeast Michigan. The event will offer four courts of action-packed dodgeball,
beverages and various food options. The tournament will be open to the public, and organizers
have several spots remaining for additional teams and sponsorships. Teams start at $600 and
include 6-10 players. Each team must have two female participants on the roster.
All proceeds from the event will support the local ScoutReach initiative, which delivers the
Scouting program to disadvantaged communities at no charge to participants or their families.
ScoutReach Executive Charity Davenport works to provide such opportunities through both in-
school and after-school programs in Detroit, Pontiac, Flint and other cities across the region.
According to Davenport, over 1,000 youth are presently registered, and they intend to expand
further in the fall.
"We are thankful to all of the Dodge for Detroit participants and patrons," Davenport said. "The
success of this event empowers us to provide youth with programs and materials, as well as
opportunities they would otherwise not receive."
This year's event is on track for success thanks to the investments of local companies, including
presenting sponsor Alliance Mobile, a national AT&T provider with over 165 locations across
the country. Additional key sponsors include Palatine Hill Wealth Management and Rightsize
Facility.
Chad Ever Hartung, three-year event chairman and marketing and communications director at
Alliance Mobile expressed gratitude for all involved and said he is looking forward to another
amazing day supporting Scouting.
"We are truly honored to continue to grow this event to where we are today." Hartung said.
"Dodge for Detroit provides incredible experiences to the youth of Detroit that they cannot get
anywhere else. Many of these kids have never left the city, and because of this event the BSA
has been able to take them on camping experiences with full gear at no expense to the youth and
their families."
For information or to register for the event, visit: www.dodgefordetroit.org.