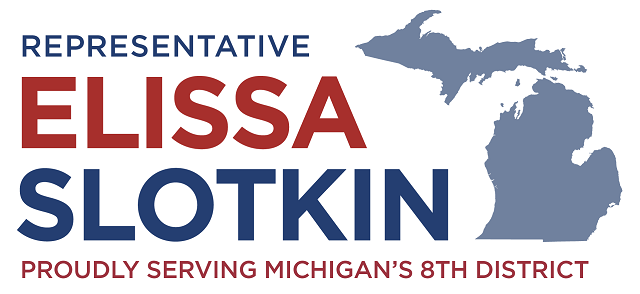 *Warning: The following message contains references to school shootings
A terrible tragedy has shaken Oxford, Michigan, our district, and the entire state of Michigan to its core.
Oxford is a small, close-knit community, where folks know and care for each other. But just three days ago, in less than five minutes, the heart of this town was ripped apart in a flurry of screams and gunfire.
On Tuesday, a 15-year old boy walked into Oxford High School and took the lives of four of his fellow students — four young Michiganders with their entire lives ahead of them.
Hana St. Juliana was an exuberant freshman on the volleyball and basketball teams. She brought joy to all who knew her. She made her high school debut on the basketball team on Monday night. Hana was 14 years old.
Madisyn Baldwin was going to graduate this year, and she'd already been accepted to several colleges — some with a full scholarship. She had a younger half brother and two sisters, and her friends have described her as an artist who loved to draw, read and write. Madisyn was 17 years old.
Tate Myre was a tight end and running back on the varsity football team and an honors student. Already, there is a petition with more than 80,000 signatures circulating to rename Oxford's football stadium in honor of him. Tate was 16 years old.
Justin Shilling was a senior, getting ready for life after high school. He was the co-captain of the school's bowling team and he worked part-time at Anita's Kitchen, a restaurant in nearby Lake Orion. Justin was 17 years old.
The loss of these four young people has ripped a hole in our community, and the trauma inflicted on their friends and classmates will never go away. All of us can see ourselves in the parents, students and teachers in Oxford, but we can't begin to imagine their pain.
As agonizing as the last few days have been, the place to take solace is in the incredible response of the hundreds of first responders, police officers and sheriff's deputies who jumped into action, 911 dispatch operators, doctors, nurses, EMS, and hospital staff and teachers, who have been through so much these last two years, and who jumped into action when a crisis struck. What they did saved lives.
It is more important than ever that we care for each other. I've been amazed at the response I've seen from everyone in Oxford and across Michigan, reaching out to each other to figure out how to help.
A tragedy like this impacts everyone: students, families, teachers, first responders, and entire communities. Oxford Community Schools continue to send out information about counselor support for parents, students and teachers in the local community, but there are additional services available for anyone who needs them.
If you need someone to talk to, or need help thinking through how to talk to your kids about what is happening, below are resources that may be helpful:
The Office for Victims of Crime has created this dedicated page – Resources and Support for the Victims in Oxford Township, Michigan – that may be able to help victims, their families, and the community during this difficult time.
This is an incredibly painful moment, especially for so many kids who will have to process their grief and emotions to try to make sense of what has happened. Hold your loved ones close, ask for support if you need it, and please reach out to anyone you know in the Oxford area. People need to hear from others and to know they're not alone.
Rep. Elissa Slotkin