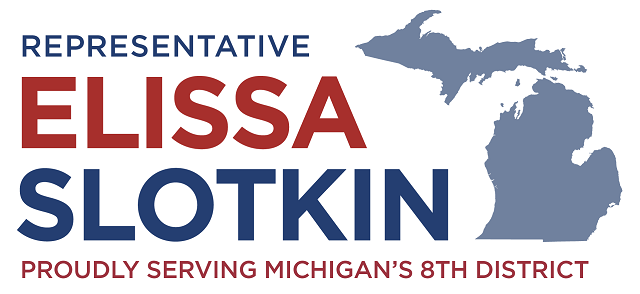 Hi there,

Even though I didn't get to drive a big piece of equipment this time, we had a *busy* day in Howell talking about strategic investment in Michigan's roads, bridges, rural broadband and clean, safe drinking water with Local Operating Engineers 324 and President Biden.
There was no better place to talk about infrastructure and I'm glad that the President was able to come to Howell and meet some of the actual workers who will be on the front lines repairing our bridges, and rebuilding our roads and dams.
Michigan badly needs a generational investment in our infrastructure. There is no such thing as infrastructure problems in only blue areas or red areas. We all need safe roads for our families to drive on; we all need pipes and water supplies that give our kids clean drinking water and we all need access to broadband so our students and small businesses are set up for success.
In the ride from Lansing airport, I was frank with the President that my highest priority is making sure the bipartisan infrastructure bill becomes law. Getting this bill signed will be hugely impactful for Michigan infrastructure, and it will create millions of good-paying union jobs.
This bipartisan infrastructure bill would:
Repair our road and bridges
Michigan would receive more than $7.3 billion for repairing highways and more than $563 million for bridges.
Making sure Michigan families have clean, safe drinking water
Included in this bill is $1.3 billion for Michigan's water infrastructure, including replacing lead water pipes that are making people sick, and cleaning up contamination from PFAS and other toxic forever chemicals.
Help Michigan lead the transition to electric vehicles 
It also includes $110 million to build electric vehicle charging stations across our state. This investment will reduce carbon emissions, support manufacturing jobs at auto plants like GM's factory in Lake Orion, and position Michigan as a national leader in the manufacturing of electric vehicles.
Expand access to broadband
Michigan would receive over $100 million to help expand high-speed broadband coverage, especially to our rural communities, especially to areas like Livingston County, where the Southeast Michigan Council of Governments reports that roughly one in 10 households don't have access to reliable internet right now.
Here in Michigan we have the facilities, the equipment, and the skilled workforce to rebuild our infrastructure for the 21st Century. I also talked to the President about the need to expand access to affordable child care for working families and letting Medicare negotiate for lower drug prices. I was candid that when it comes to the Build Back Better Act, the bill needs to be both transformative and targeted to earn my vote. It has to be fully paid for so that it doesn't pass on more debt to our kids or saddle working class families with the bill.
As I told everyone in Howell, we've talked about the challenges in infrastructure for a long time and had more infrastructure weeks than we can count, but we need more than talk. We need action and we have the real opportunity to do something about it in a bipartisan way.
-Rep. Elissa Slotkin