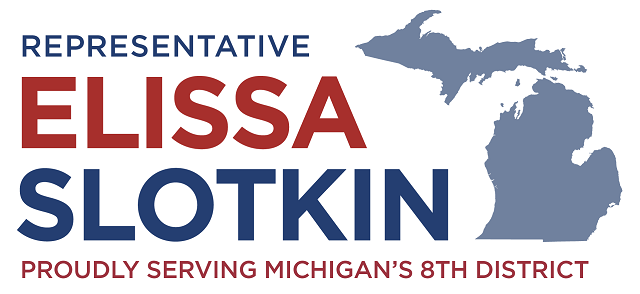 Ask yourself this: Is there any product that you buy where you don't get to know the price until you're at the checkout counter? There's only one: prescription drugs. That's why so many Michiganders leave their drugs at the pharmacy or are rationing. It was that realization, and the direct input of folks in our communities, that got me thinking about a solution to this problem: Why not show folks their drug prices ahead of time and let them compare costs between different brands and pharmacies? That was the idea behind the Real Time Benefits Act, a bipartisan bill that was signed into law by President Trump last December. I worked hard to make this bill a bipartisan effort from the very beginning, proving that progress is still possible in Washington when we're organized around a common-sense approach and keep politics out of the legislating.

The Real Time Benefits Act enables doctors and patients to find the lowest-cost drug available by comparing alternatives and prices at different pharmacies, all before you leave the doctor's office. You will leave knowing exactly which pharmacy to go to for the cheapest price. Put even more simply, it allows consumers the ability to compare pricing for their prescription drugs, like every other product in our lives. By increasing price transparency, the Real Time Benefits Act also encourages good, old fashioned American competition to help bring drug costs down across the board.

Once this law takes effect, patients on Medicare will be able to go into their doctor's office and see a real-time comparison of drug prices between different brands and at different pharmacies where you can have your prescription filled.

Here's a mock up of what the tool could look like:
This week, I held a "Cost of Care" tour with events in Rochester, Howell and Lansing to raise awareness about how the Real Time Benefits Act will impact our community. I met with seniors, senior advocates and medical professionals from across the district to explain the idea behind this bill and to get their input about how we can make it as effective and useful as possible. The feedback I heard across the board re-confirmed what many of us know: prescription drugs are simply too expensive, and laws like the Real Time Benefits Act are important steps toward making the health care system more transparent and affordable.
Giving a demonstration of the Real Time Benefits tool to senior advocates in Howell.
Taking questions during our discussion with seniors in Rochester.
Meeting with healthcare providers and local leaders in Lansing during my Cost of Care tour.
While I'm excited for the Real Time Benefits Act to take effect in doctors' offices across Michigan and around the country, we all know that there is a lot of work remaining to make prescription drugs cheaper and more accessible. As your Representative, I'm committed to continuing the fight to find bipartisan laws that will save Michiganders money and make the health care system easier to navigate. If you'd like to stay updated on my work on prescription drug reform in Congress, make sure to subscribe to my newsletter. Thanks, as always, for reading!
Sincerely,
Representative Elissa Slotkin